GoldMine
We are the GoldMine Licensing and Installation Specialists!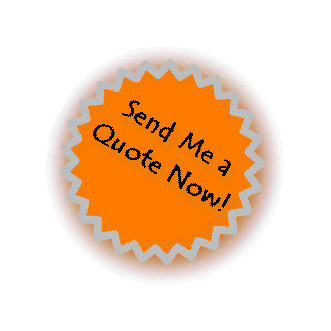 GoldMine Premium Edition

GoldMine® equips professionals, SOHOs (Small Offices/Home Offices), small businesses and teams with customer/contact management, automated processes and workgroup tools.
GoldMine® enables entire small to medium-sized enterprises or distributed enterprises to effectively manage every facet of business relationships.

GoldMine provides the tools businesses need to gather, store and analyze customer information in order to win - and more importantly - retain customers. Designed for the workgroup and small enterprise, GoldMine collects and centralizes all information flowing through an organization, the result is an internal organizational structure that has every employee working at maximum effectiveness and efficiency.
With GoldMine's unique solution to managing prospect and client information, teams can spend less time on administrative tasks and more time realizing results. GoldMine bridges the gap between complex, expensive Sales Force Automation software and lower-end Contact Managers to give you high-end results at an affordable price.
Want to get a great price on GoldMine Software?
Get your GoldMine Quote now!
Focus more time on sales tasks
Complete Contact History Tracking: Have instant access to everything that has happened to an account. Know who said what and when it was said. Reduce the time needed to research issues that may arise.
Document Management: Keep track of your frequently used letters and e-mail templates and spend less time trying to find the right information to send to prospects and customers.
Opportunity Management: Benefit from viewing the combined status of all your pending sales. View a graphical representation of the stages, close dates and potential revenue of your entire pipeline, then use that information to determine where your time is best spent.
Distribute marketing messages and manage leads
Automated Processes: Send marketing messages 24-hours a day, 365-days a year to keep your name in front of your prospects and customers. GoldMine will even automatically send out notices reminding customers of expiring contracts or regularly scheduled maintenance.
Literature Fulfillment: Schedule literature requests to individuals or groups of contacts complete with the appropriate cover letter or other pertinent documentation. You can also keep track of your list of literature, what has been sent to whom, what has been printed and what is ready to go.
Leads Analysis: Once the message has gone out, track responses and know what campaigns were effective to ensure that your marketing spending is delivering the right return on investment.
Analyze your team's efforts
Sales and Quota Analyses: View forecasted and closed sales and comparisons between sales and quota with the click of a button. Instant access to sales information empowers you to make decisions faster and have a more immediate impact on your revenue.
Custom Reports: Create reports that give you the information you need, whether it's an account's history or the closed sales over that customer's lifetime.
Statistical Analysis: Quickly and easily view closed and lost sales, total calls and number of completed activities for a user or group of users.
Leverage the Internet
Web Data Capture: Collect leads and requests for information from your Web site any time, day or night. Use with Automated Processes to reduce the need for manual follow up and deliver pre-qualified leads to the sales team.
E-mail Center: Send and receive messages from GoldMine and automatically link them to a contact's record. The E-mail Center includes support for e-mail rules (i.e. Out of Office AutoReply), enhanced searching capabilities, merge code support and e-mail templates for frequently used messages and mass mailings.
Outlook E-mail Integration: Even if your company has adopted Microsoft Outlook, GoldMine 5.0 can integrate with the existing e-mail standard. GoldMine works hand-in-hand with Microsoft Outlook to manage e-mail messages from your Outlook Inbox and synchronize not only e-mail messages but contacts, tasks and calendar activities as well.